Thank you for choosing us as your hosting provider

Please follow below instruction to order our seo hosting.
1. Go to order page by click "Order" link at top navigation.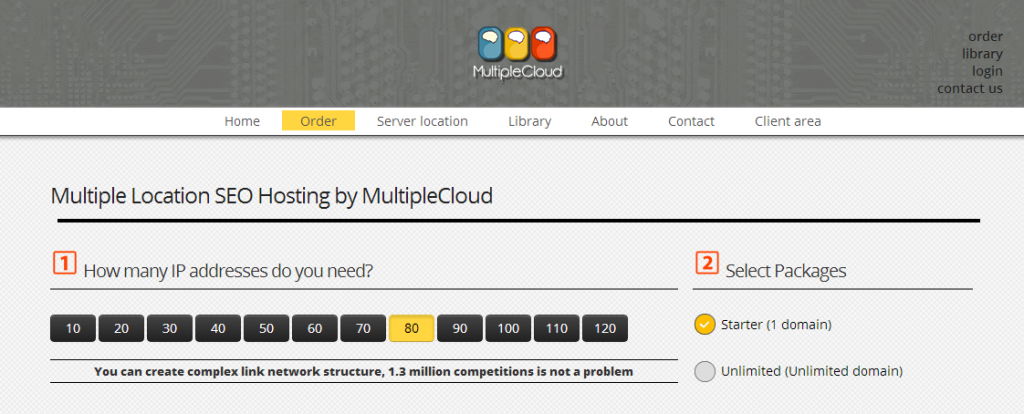 2. Click on number of IP you need and then select plan. There are 2 plan, starter is 1 domain/database allowed per ip while unlimited plan is unlimited domain/database. If you need custom plan, feel free to contact us. All are adjustable.
3. Review your resource and price.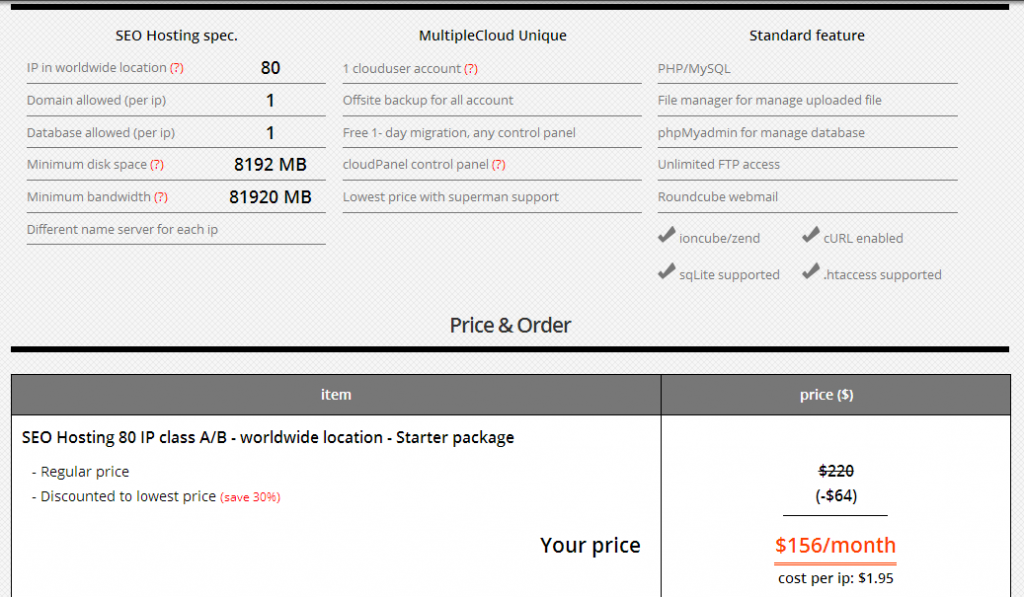 4. Click "order now" button, our website will bring you to secure order page.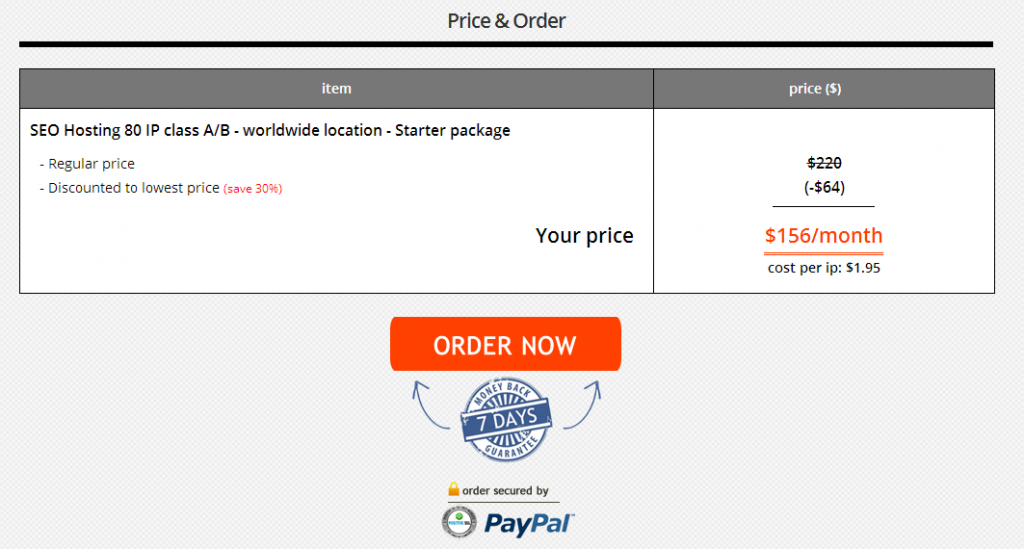 5. Select billing cycle and click in green button "Add to cart & Check out".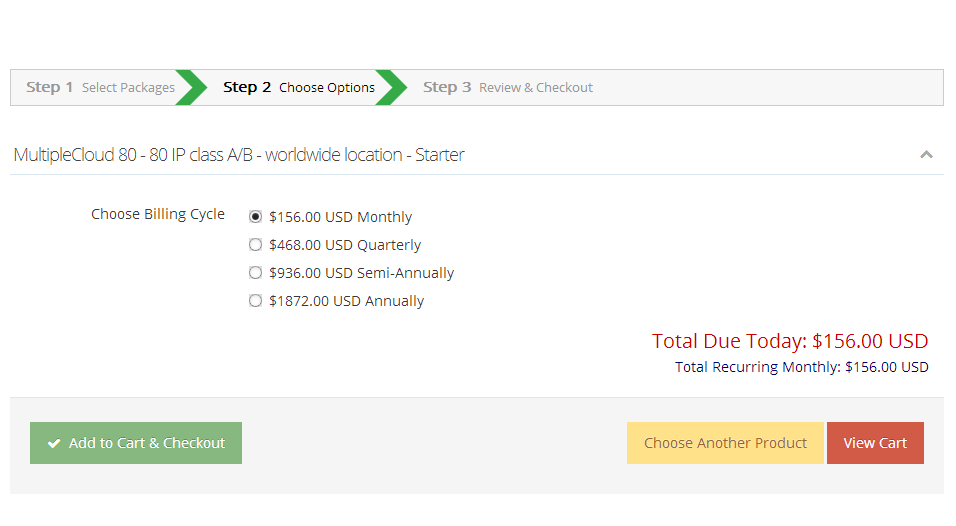 6. Review your cart information and click in green button "Checkout". If you have promotional code, enter it in the right bottom.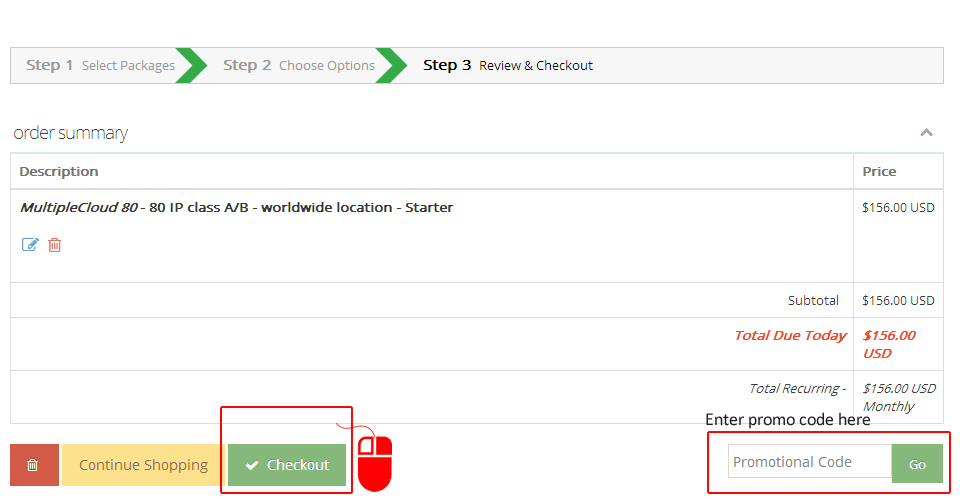 7. When page refresh, scrolldown to "your detail" section and enter your information. Please set your own 4-DIGIT PIN, Clouduser and cloudpass. This would be required to use in our system.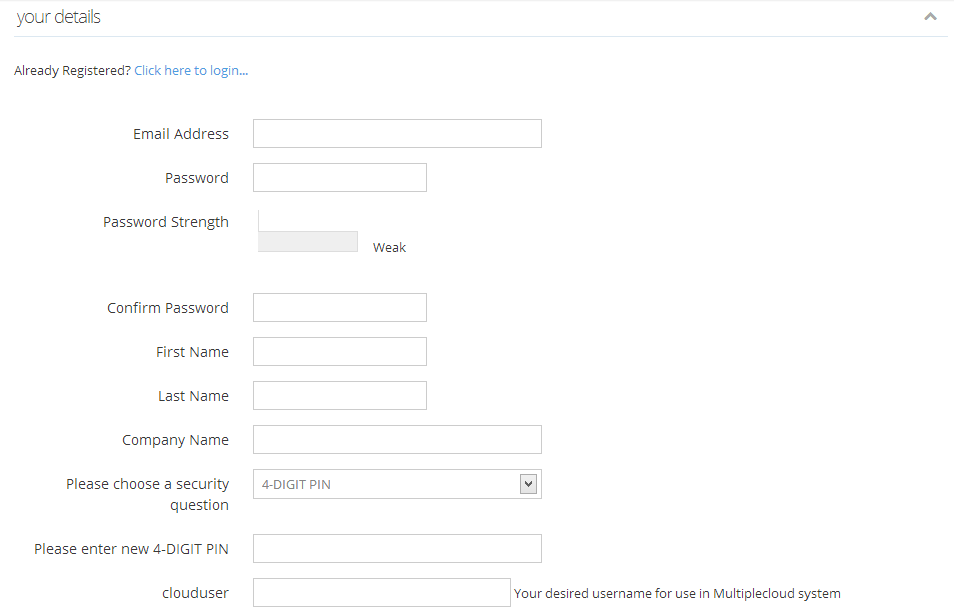 8. You can enter any additional notes or information you want to included with your order in textbox and also check "I have read and agree to the Terms of Service". Then click "Complete Order".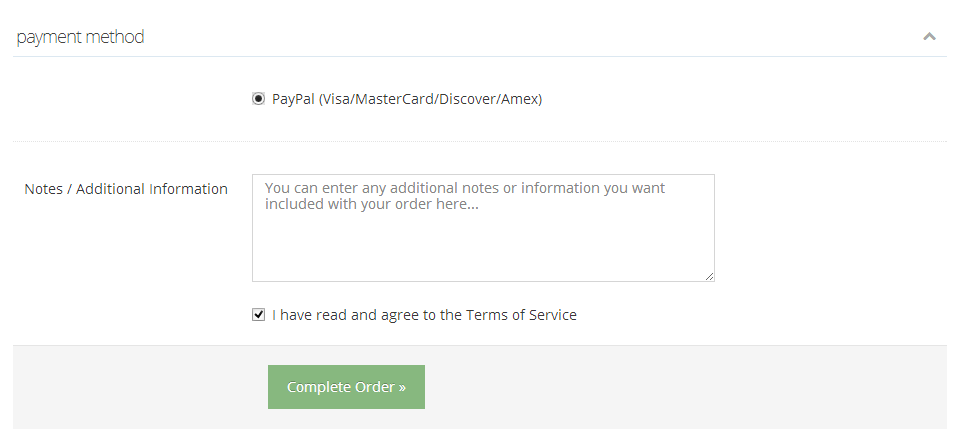 9. Our system will bring you to invoice page. Click Paypal subscribe button and pay invoice with Paypal (or credit card via Paypal)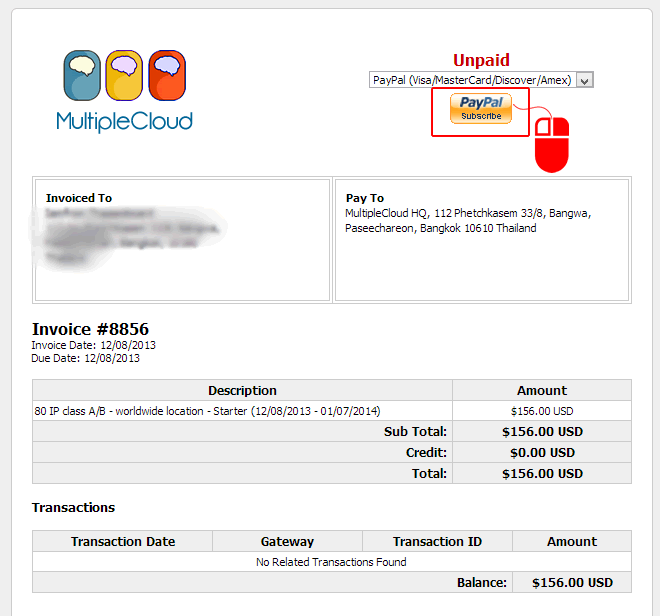 10. After payment was made, we will setup your account as soon as possbible, usually done within 6 hours or less. If you have question about ordering, free free to contact us anytime!