You can see all of your invoice, manage your invoice and pay your invoice by follow this instruction.
1. Login to you client area (https://clients.multiplecloud.com/clientarea.php)

Enter your email that registered with us and your password (You can see your login detail in welcome email that sent once you signed up).
2. Go to Billing & invoice > My Invoices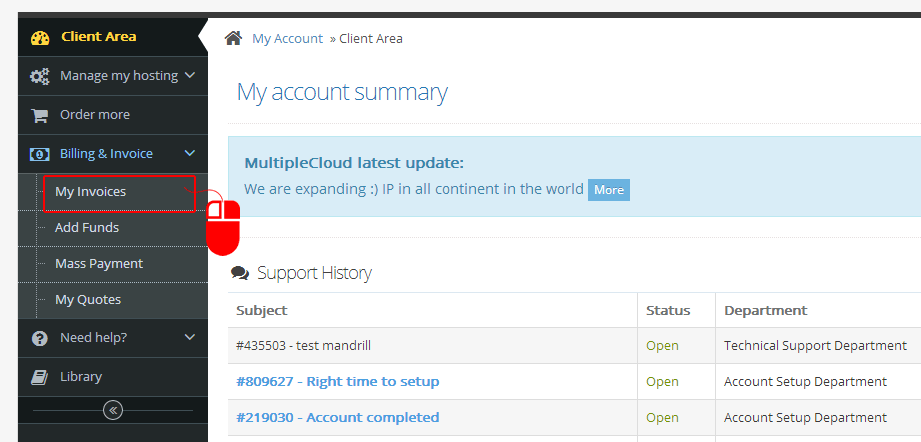 3. You will see the list of invoice and their status (paid or unpaid) You can pay each invoice by click the last icon of each invoice.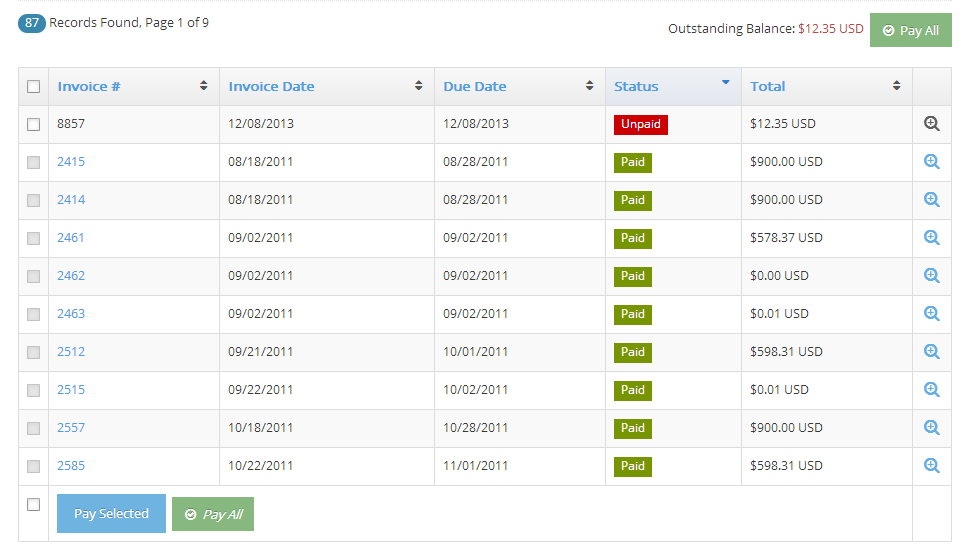 4. You can also pay multiple invoice at once by select invoice you need to pay and click "Pay Selected" button or you can click "Pay all" button for pay all "unpaid" invoice.
If you have any question, feel to ask us at anytime!