Typically, when you reach any website, it will have default file to serve in first page eg., index.php, index.html etc. Index manager allow you to set order of these file will be served by default.
1. Login to cloudPanel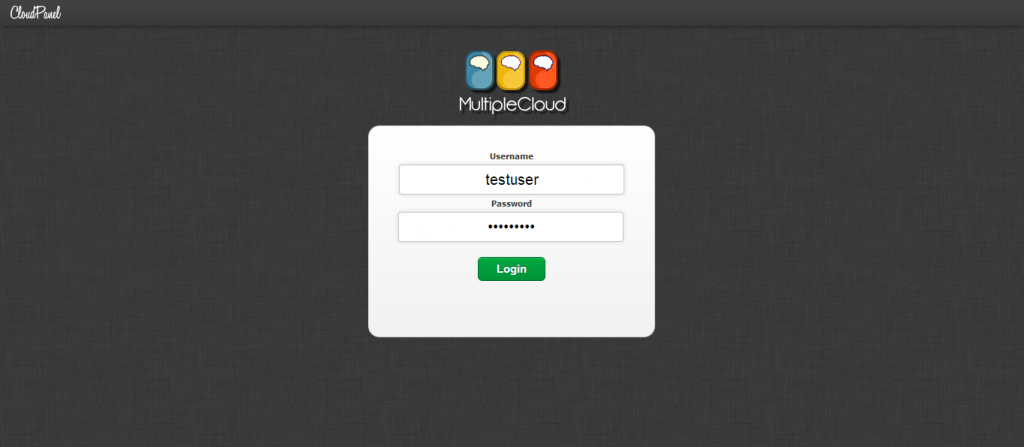 2. Click "index manager" menu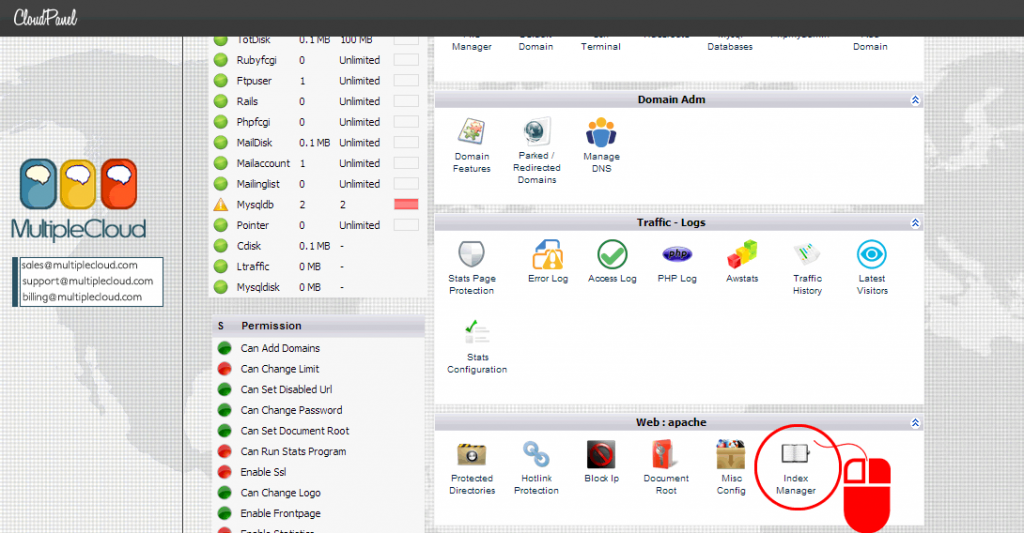 3. You can set order by click on file name in select combo box and click ">>". Order by "up"/"down" and then click update.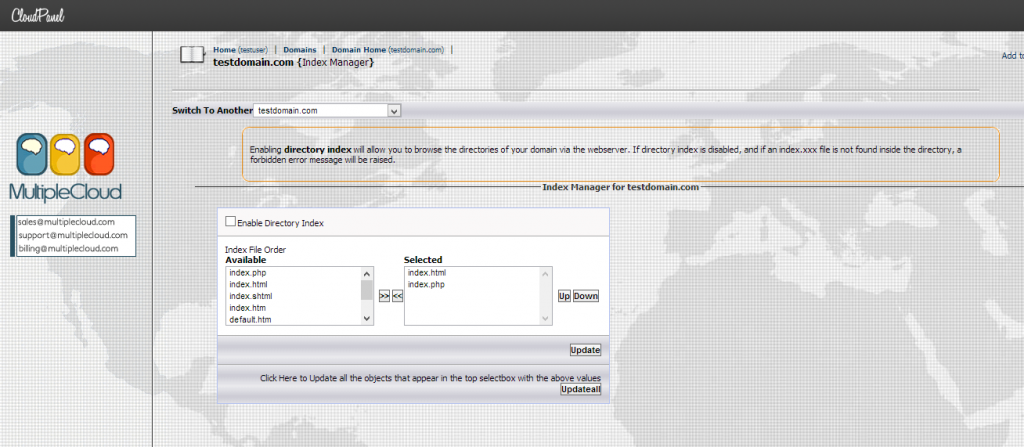 By default the first order is index.php