You can upgrade your account to have more IP or more resource at anytime. Upgrading do not affect your current hosting account no data loss or interruption while upgrading. You have 2 options if you need to upgrade your account.
1. Submit ticket to our billing department and let us know which plan do you need to upgrade to.
2. Do upgrade by yourself. Please login to client area and go to Manage my hosting > Hosting detail. At list of service you registered with us, click "view detail" button.

Click on "Management action" drop down and then click "Upgrade/Downgrade".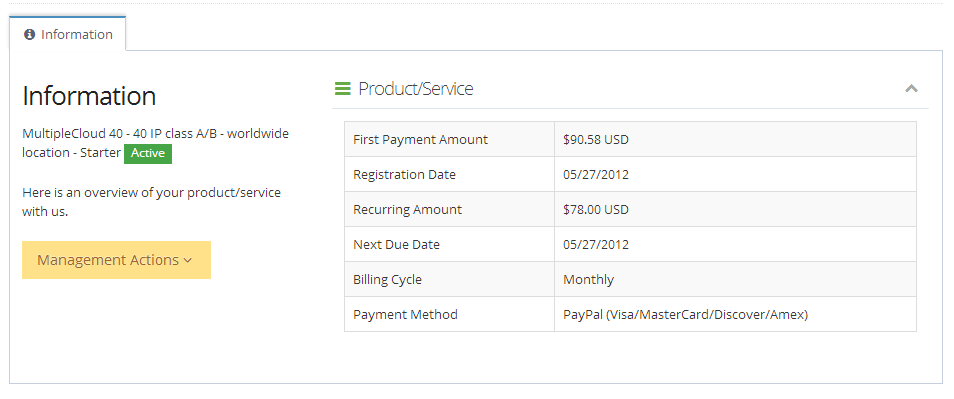 Click "Choose product" on product you need to upgrade to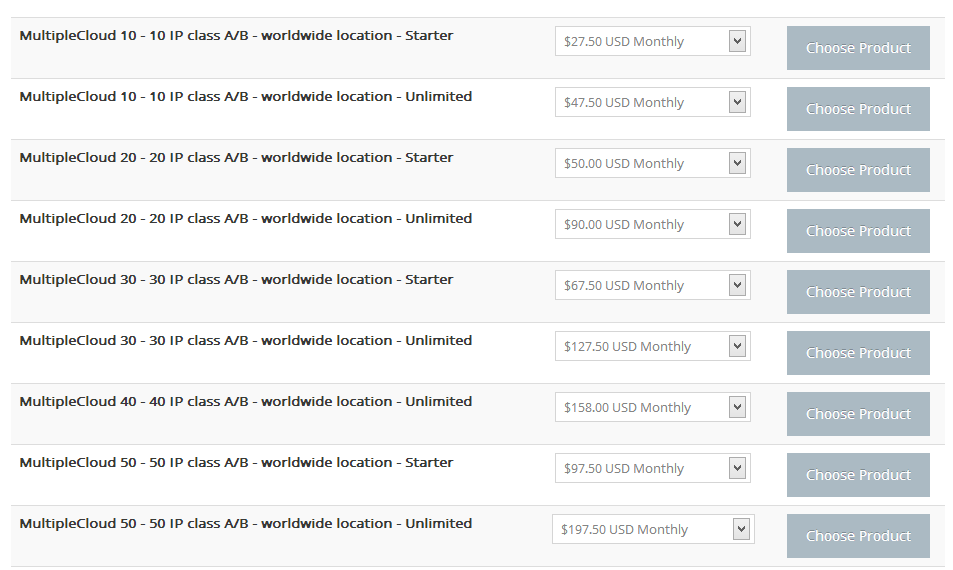 Review upgrade information and click "Click to continue"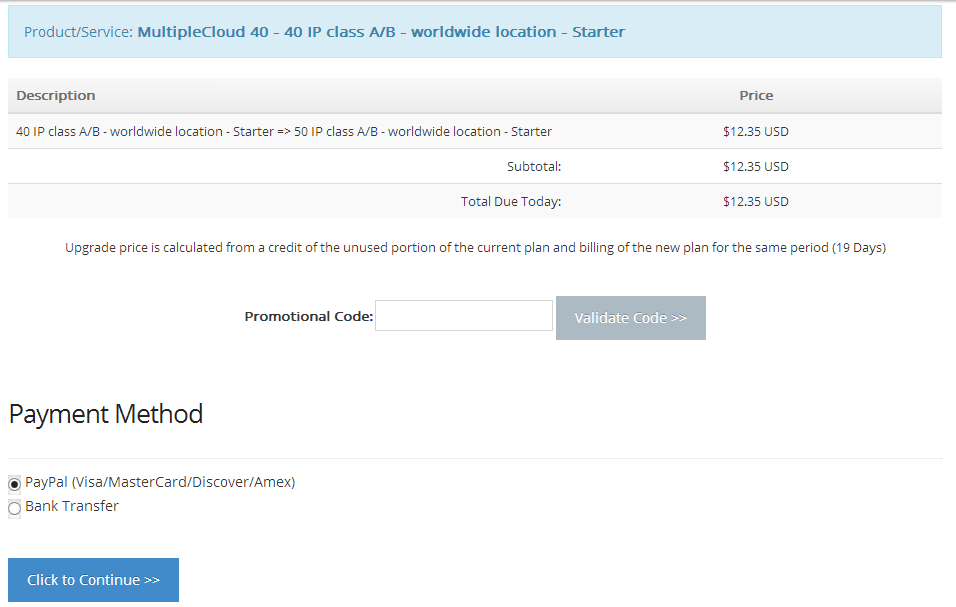 You will be redirected to invoice page, click Paypal Check out button. Once payment was made, we will upgrade your account within 24 hours.
Please note that, once invoice already generated for current service, you should pay the current invoice before upgrade your service.
If you have any question, feel to ask us at anytime!