1. Login to you client area (https://clients.multiplecloud.com/clientarea.php)

Enter your email that registered with us and your password (You can see your login detail in welcome email that sent once you signed up).
2. Go to Billing & Invoice > Confirm payment (The left menu)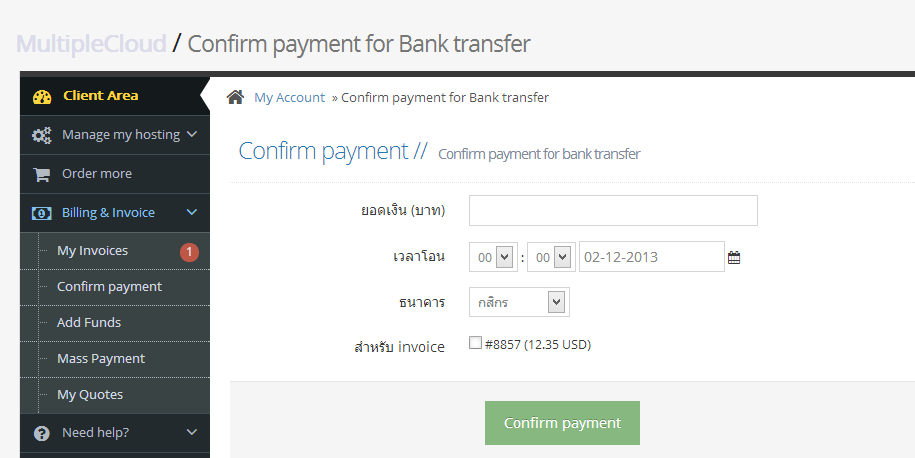 3. Enter information into form and click confirm payment.