MultipleCloud has developed centralized system to manage all of your hosting account named "cloudaccount". Once you signed up with us and we already sent email to you once setup is done. You can see all of your account information here.
1. Login to you client area (https://clients.multiplecloud.com/clientarea.php)

Enter your email that registered with us and your password (You can see your login detail in welcome email that sent once you signed up).
2. Go to Manage my hosting > Hosting detail

3. You will be asked for 4-DIGIT PIN that you have set once signed up. Enter it.

4. You will see an "access url" Click to enter cloudaccount system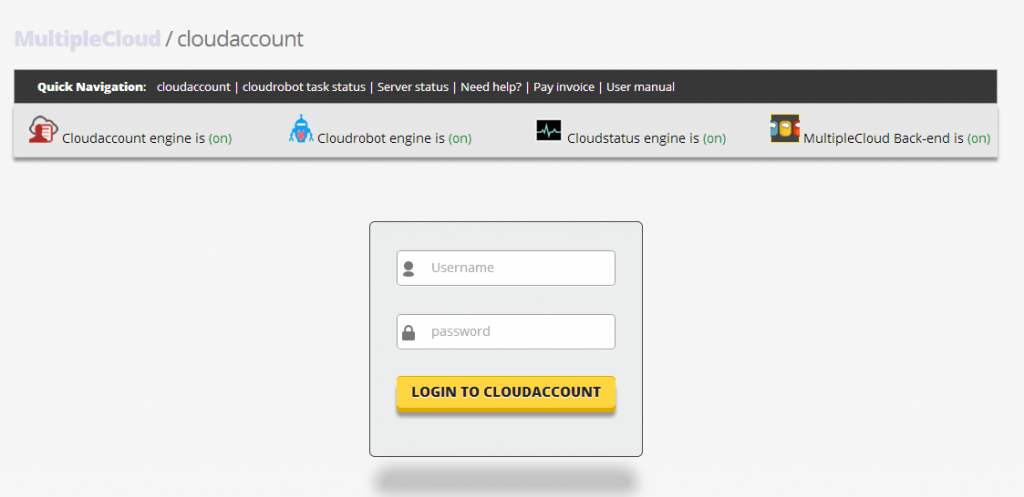 5. Login to cloudaccount with clouduser/pass (You have set once signed up, please see in email)
6. Now you are in cloudaccount system, you can see all of your hosting/ip detail here.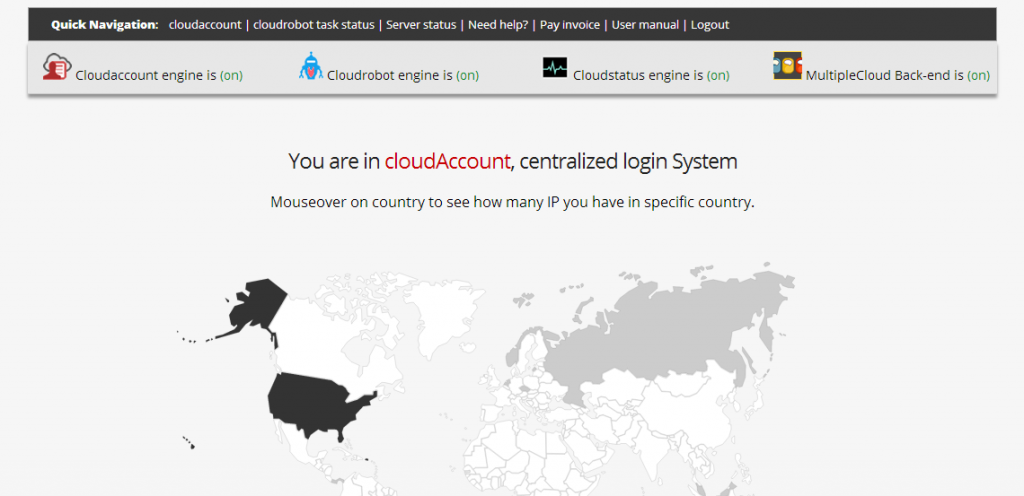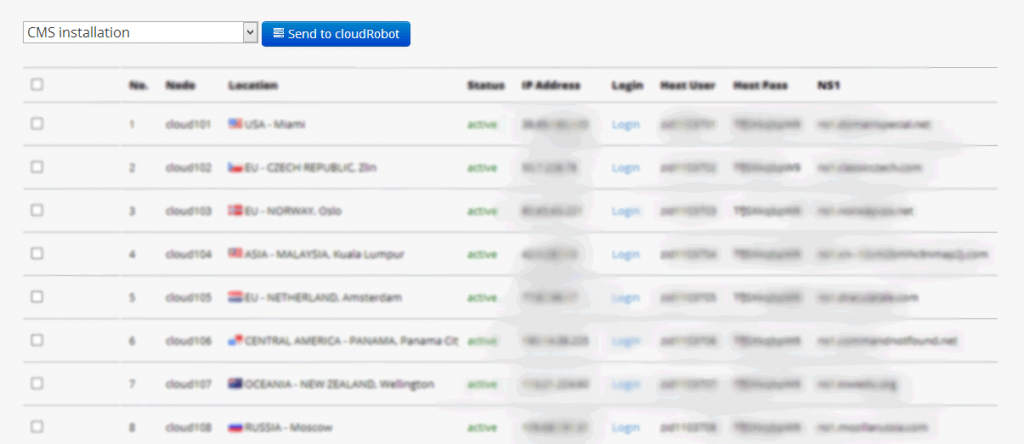 If you have any question, feel to ask us at anytime!